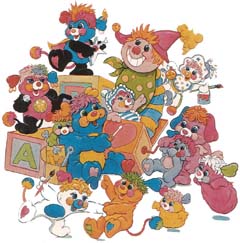 This page is for Misc. Popples advertisement pictures and other popples pictures and Misc. information i have found.



Ad 1 is a Popples advertisment for a Popples train & Pull toy (It is unknown what the containers are in the picture). These items were only made in Italy. The Pull toys are a bit more common and come in different characters, Potato chip, Putter & Puzzle. (Ad from Topolino magazine)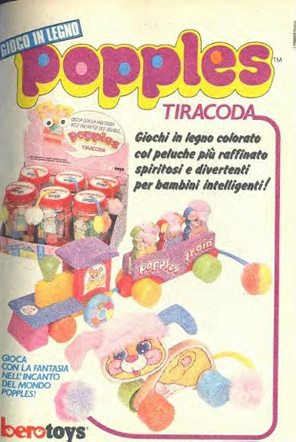 Ad 2 was found on the back of comic books.
Ad 3 Bigkick soccer popple.(Ad from Topolino magazine)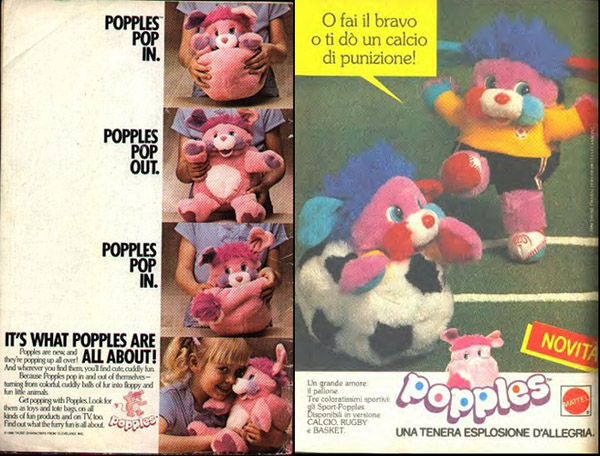 Ad 4 has Bigkick, Punkity, Puffling, Punkster, Bibsy & Party pictured on it.
Ad 5 has Punity & Punkster on it.
Ad 6 has Popples vaccuming.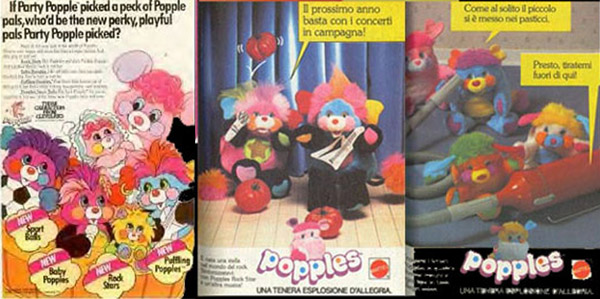 Ad 7 is of the 2000 edition popples. (Uk ad)
Ad 8 is a Kideo TV advertisement.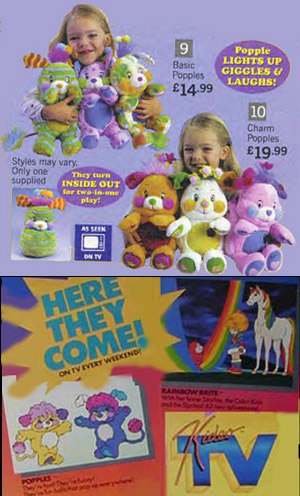 Ad 9 has Puffball & Puzzle on it.
Ad 10 is a Popples New Years ad.
Ad 11 has Potato chip & Party with dog house and dog.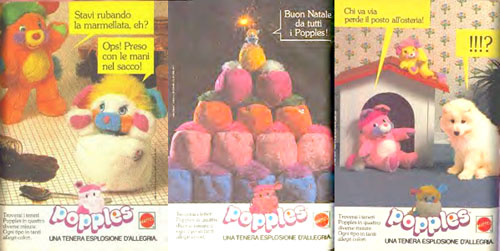 Ad 12 has Lots of P.C. Popples with Puffball pocket popple.
Ad 13 Puzzle & Puffball skateboarding. (Ad from Topolino magazine)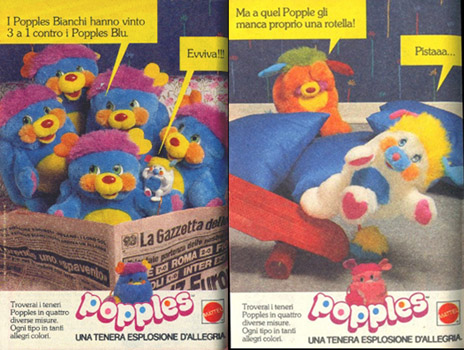 Ad 14 Party & P.C. playing ping pong.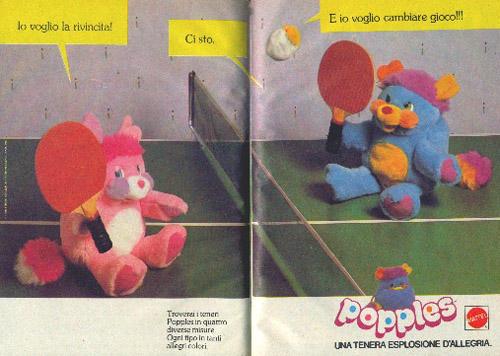 Ad 15 Popples hanging on a tree.
Ad 16 Puffball & P.C playing on a light.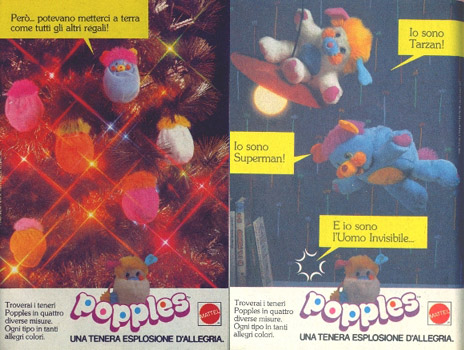 Ad 17 Baby popples.
Ad 18 Cat chewing on Potato chip popple.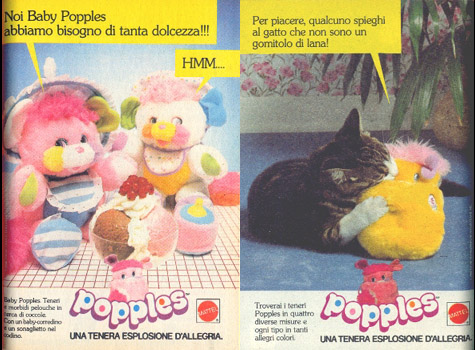 Ad 19 Puzzle & Puffball popples.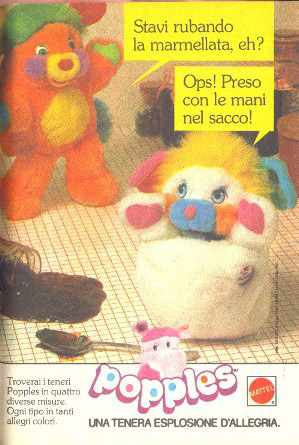 Ad 20 Puffball & 3 sports popples. (Topolino magazine)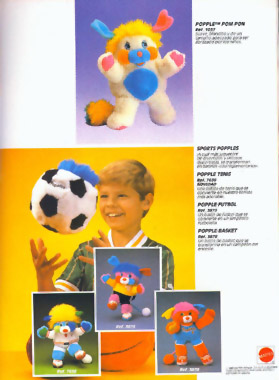 Ad 21 Costume popples.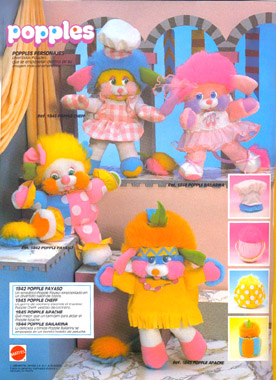 Fruit Popples Poster that came in the Fruit Popples boxes.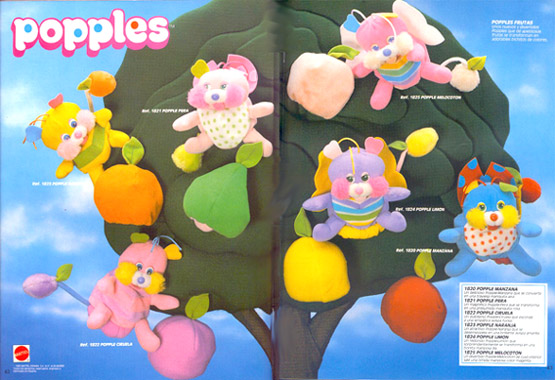 I want to Thank Pranceatron Toys for the help with alot of the ad pictures!
Thanks for visiting!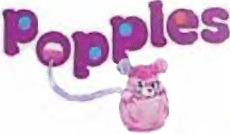 1980's Popples product List Page!

2001 & 2002 Popples



Click here for 2001 & 2002 Popples product list and info Page.

Email: DiscoPanth@earthlink.net


HOME